Products and components – make your decision. No matter which spare parts you need, we provide Genuine OEM products, high-quality products & replacements.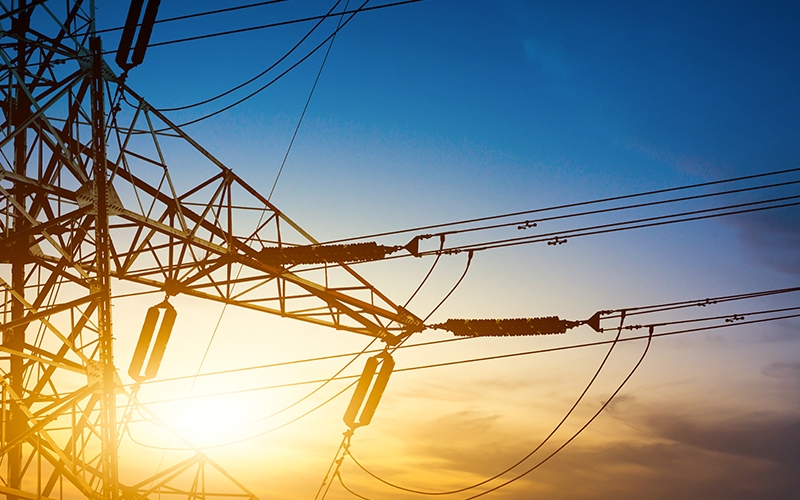 Mechanical Products & Compobnents
Turbine Segments and heat shields, brick holders, Nozzles, Buckets, Rotor & Stator Blades and Vanes, Locking blades, Shroud blocks, Baskets, Supporting piece & all associated spare parts for Steam, Gas & Wind turbines.
Burners, Combustion Chambers, Fixings, Refractory Bricks and holders, Transition pieces, Combustion Liners, Tubes and Baskets.
Spare parts for HP, LP, Stop & Reheat bypass valves & Actuators, Inconel Bolts, Nuts & Springs, Discs, Pins, Expansion screws and coupling bolts.
Spare parts for Generators, Non-Magnetic Retaining rings, Insulation parts & Materials.
All kind of Couplings (gear couplings, tooth couplings, Hydraulic couplings, bending and flexible couplings, Flexible disc membrane coupling, clutches).
Any kind of bearing & Housing (SKF, FAG, INA, NSK, FAFNIR, Luk, RHP, TIMKEN, etc.). Gear boxes, Speed accelerators and reducers, Journal & Trust Bearings.
Valves, Actuators and Fittings (ball, shut-off, tapered plug, diaphragm, gate, safety, control, check, globe, butterfly, magnetic, Solenoid, Servo valves), flanges.
Pumps, Compressors, Chillers and relative spare parts.
Spare parts for Boilers/Heat Exchangers. Tubes & formed pipes, Seamless Tubes, Fin tubes, Basket elements for Air Preheaters , Metal Sheets, Coils, Wires, Plates and profiles (Super alloys).
Spare parts for Wind turbines Type Vestas V47 (660KW)
Expansion joints for Power industries.
Electrical & Control products
Circuit boards (Analog & Digital cards), DCS Modules, Spare boards for control & automation systems, 1~ 8 layers Printed Circuit Boards (PCB), Data acquisitions & Data-loggers, Monitoring & control systems, Retrofitting of old control systems type GE Speedtronic Mark I, Mark II , Siemens SIMATIC S5 & Siemens SICOMP M/R minicomputers.
Spare parts for Siemens SIMATIC S5/S7, Siemens Iskamatic,Siemens Simadyn, Siemens Teleperm C/M/ME/XP, Siemens Simatic C1/C2, H&B Contronic, ABB Bailey Infi 90, BBC Procontrol P13 and Decontic systems, GE Speedtronic Speedtronic Mark I, Mark II, Mark III, Mark IV, Mark V, Mark VI, Mark VIe Control Cards.
Power supplies, UPS, Transformers, Transducers, Actuators, Motors & Drives (AC/DC), Vibrating motor, Soft Starters, Frequency inverters, HMI, Industrial Monitors, TFT & LCD for recorders, Relays, Fuses, Contacts & Circuit Breakers.
LV & HV Cables, Wires, Flexible connectors.
Instrumentation
Thermocouples & thermometers (TC & RTD), Flame scanners & spark plugs, Differential pressure transmitters, Pressure switches and gauges, Temperature gauges, Level indicators, Analog & digital counters , Paperless recorders, transmitters.
Sensors (Speed, Light, displacement, temperature, Weight, humidity, moisture, vibration, pressure, sound), Positioners, Gas probes, Gas & Water Analyzers, Gas Flow meters, Non-contact magnetic sensors (Customizable according to sample or drawing).
Spare parts for fire-fighting and extinguish systems. Beam detectors, Gas, smoke, heat, fire detectors, Electric sounder, call points, Mini disc and control modules.
Semi-Conductors, diodes, limit switches, Micro Switches, proximity switch, Coils, Timers, Amplifiers, Converters, burner lamps, Fans.
Vibro-meter / Meggit Vibration Monitoring, Sensing systems and spare parts (TQ Sensors, Power supply units, Machinery protection cards MPC,Input/output/Relay Cards, Galvanic separations, Accelerometers, amplifiers, Proximity sensors, IQS conditioners etc.)
Gas turbines
Support and maintain extensive inventory of new and upgraded parts for turbines mechanical parts, Electrical Parts, Instruments& control parts for turbines;
GE LM1500 , GE LM1600-SAC / DLE , GE LM2500- SAC / + / +DLE / + G4 , GE LM5000 , GE LM6000–PA / PB/ PC / PD / PH
GE Frame Frame 3 , GE Frame 5–L / LA / R / RA / N / P / PA / 5001 / 5002 , Frame 6 B / FA , GE Frame 7 , GE Frame 9 –B / E / FA
Rolls Royce – Avon gas turbine
Solar gas turbine
Siemens gas turbine
Alstom gas turbine
Nuovo Pignone gas turbine/Compressors
Westinghouse gas turbine
Ruston gas turbine.
Manturbo gas turbine
Sulzer gas turbine
Support GE Speedtronic control systems and Excitation systems in terms of supply, repair and field services. Apart from GE, we also supply spares for PLC, DCS and Vibration monitoring systems for brands like Allen Bradley, Siemens, Bentley Nevada, ABB, GE Nuovo Pignone, Woodward, GE Fanuc, Honeywell, Foxboro etc. We have been supplying spares for GE Mk VI, Mk VIe, Ex 2000, EX 2100, Allen Bradley RSlogix, Control Logix, Compact Logix, Bentley Nevada 3300 & 3500 Vibration monitoring system, Siemens PCS 6, PCS 7 to power plants.
A complete offering of parts is available, ranging from
Fuel Nozzles
Blades & Vanes
Filters: Hydraulic, Air & Lube Oil
Cables: Electrical & Sensor Actuators
Valves: Fuel, Water, Bleed, Thrust Balance & Solenoid
Pumps: On & Off Engine
VSV & VG Controllers
Fire Systems
Tooling
Hot Section Components
Probes: T5.4, T4.8 & Speed
Chip Detectors
Control Module/Cards
Sensors
Accelerometers
Thermocouples
Clutches & Starters
Switches
Temperature Transmitters
Water Wash Systems
Hoses: On & Off Engine
Complete Engines